Happy Friday!! I hope everyone had a great week and is planning an even better weekend. Seems as though these last few weeks of summer are just flying by. I know most of the southern schools are going back already….thankfully we have a until the week after Labor Day to enjoy the rest of the summer.
With that said, things will be really quiet here next week (not that they haven't been a little quiet already…LOL). We are planning on spending some good quality family time together and I can't wait. I need to just relax and reconnect with my loved ones.
But before I go, I wanted to show you a quick little project. I have seen so much on freezer paper stenciling that I wanted to try my hand at it. I have to say, I love the idea and I think it would work well if you were doing simple shapes. I tried to use the freezer paper in my Silhouette machine and that didn't work so good..LOL! I am not sure if the only way to cut your stencil is with an exacto knife….but that doesn't seem to work if you have a more detailed design. I have used my Silhouette vinyl as a stencil which works great, but seems like that is kind of wasteful.
Regardless, I had made this cute tote for my sister a few weeks ago for her engagement party. I figured that every new bride needs a place to store her venue information, magazines and clippings and dress inspiration.
I am all about the "Keep Calm" sayings lately…..
The stenciling isn't as crisp as I would have liked, but the ring came out really cute!! I used a glitter fabric paint and added some bling with my Hot Tools.
My sis loved it and I had fun trying something new, that is what matters…..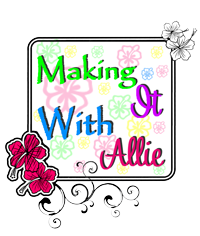 Have a great weekend!