Well, I should actually call it an 'apartment' warming present. You see, my little sister (you know, the one who just got engaged and I had made all of those nice presents for) and her fiance just got their first apartment together. Well, it is really more like his apartment for now. She stays there on the weekends and will move in some time closer to the wedding. But, regardless, she is super excited to have a place of their own. She loves to go out and buy all new things….it is like playing house for the first time. We have all been there before :)
I wanted to make her something for her new place but wasn't sure exactly what. Then I realized that they had gotten new furniture for the bedroom but she didn't have any art on the walls. That was the answer….I was going to make her some pictures.
After thinking about it, I decided I was going to create the pictures using my Silhouette and some Mod Podge. I am not a big Mod Podge gal, but wanted to give it a try.
Here is the final result….I think they came out pretty good. Not perfect, but pretty good!!
I used canvas that I had purchased at Michael's along with scrapbook paper. I used the paper to create the background of the pictures. With my Silhouette machine, I cut out the words. I Mod Podged it all together.
After it was all dry, I added ribbon around the sides and ribbon on the front. I used some other embellishments to jazz it up a bit.
Now she has at least has 2 pictures on her bare walls!!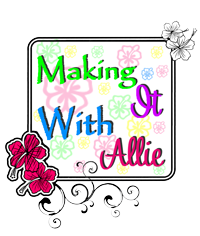 Have a great weekend…..