So, I told you earlier in the week that we have just been so busy lately. I swear there are not enough hours in the day. Gee, with all of this technology, you would think that someone would figure out how to make 30 darn hours in a day!! Anyway, besides from spending time outdoors this summer, I have also been working on my sewing skills. I wanted another beach cover-up since we are always at the pool or the beach. I bought some fabric from JoAnn's and went to work. Remind you, I have never really sewn before, other than those few summer dresses. And those were really simple, only 2 seams because the shirring on the top was already done. So...here is my cover-up...I think it came out pretty good, considering. The fabric is great because you can't see all of my crooked seams!
I drew a pattern on paper and copied it onto the fabric...
If you look close, you will see that it is not perfect..LOL!
I just happened to have this lace on hand from when I decorated the kids bassinets...
And now, for some Friday linky fun! Link up to meet some new bloggy friends at these great parties..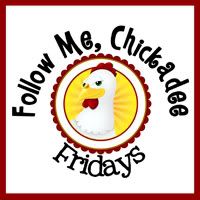 Have a great weekend everyone.....