Happy Friday!! I hope everyone is winding down from a long week. I know I am ready for the weekend. The weather is getting slightly cooler and I feel like Fall is finally upon us. I am just waiting to pull out my cozy sweaters and leggings!!
Yesterday I scrolled through my phone to clean out the 90 random pictures that my kids take….lol. I came across some pictures of pillow I had made for my sister for her engagement party. I guess I had forgotten to share. We have a few boutiques in our town that sell beautiful things for the home. Everytime I go in to browse, I end up in awe and spending more money than I should. I had found a few pillows that I knew she would love and decided to make one myself.
I love how it came out….I think I might be making one for myself .
I used a linen for the pillow base and a soft black lace for the edges. I drew the outline of the form on the pillow and then went over it with black thread on my sewing machine. I added some ribbon for the bottom of the skirt and embellished with a bow from the Dollar Tree.
I added initials to the back of the pillow with fabric paint. But after I did it, I was mad that I did….lol. The next pillow won't have that.
I am breaking down and opening an Etsy shop. Yeah!! Hopefully I will make some money doing what I love. I am still working on the logistics as well as crafting some merchandise to put in it the shop…lol!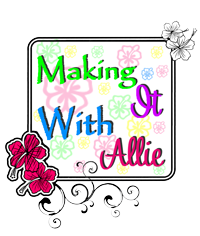 Have a great weekend. Be sure to stop back Monday as I will have a great giveaway!!