I have been checking my mailbox everyday for the last few weeks like a little kid. I had ordered a vintage dress form to place next to my sewing machine and it has finally arrived. Yeah!! It was only $20 from
http://www.ltdcommodities.com/
. What a bargain, right? I have always had a thing with forms....I guess because I worked in visual merchandising and was always dressing windows. I think she looks nice next to my sewing maching and maybe she will give me some inspiration : )
By the way, when I put it together Christopher asked "where is her head?" Kids are too funny.
I have been working on a few Christmas gifts and a birthday present for my friend. I thought I would show you another apron I made last week. I know, you are sick of aprons by now. But I think they are so cute and I think everyone should have one! Oh, and my new form serves another purpose....she can be my model.
I am going to link this up over at my friend
Allie's
. Check out her site for lots of other crafty ladies : )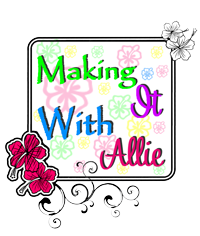 Okay...now on to weekend of decorating and shopping. Enjoy...