Only 5 shopping days left until Christmas. Seems like that is all I heard this weekend. Yes, retailers, we know how to read the calendar. Thanks for the update : ) Our weekend was pretty good. Good enough for me to have some Monday random musings from the happenings....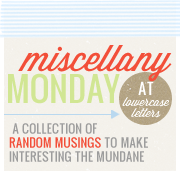 ONE.
This past Friday night was my annual cookie exchange with my girlfriends. We spend the days before baking tons of cookies. We bring a dozen for each person at the exchange and then come home with that many different cookies. This year we ordered hot food for dinner and cracked open some wine. It was so great to just have some adult conversation and relax. With the stress of the holidays, I feel like we never enjoy it as much as we should. And this was a great way to start enjoying the season.
Baking preparations....
I made 3 different types of cookies...
The thing is this....what am I now going to do with 10 dozen cookies??
TWO.
One more thing about the cookie exchange. I got together with the girls at 7:30pm. I was home around 11:30pm. But I was the first one to leave the party (I had my mom at home babysitting). And of course, the 'mom guilt' sets in. Do you all feel like you are always watching the clock?? I feel like I can never truly enjoy myself no matter what I am doing. But I think that the mom guilt needs to go away. Because it seems like there is never any 'dad' guilt!!!
THREE. I also got to spend time with one of my best friend's this weekend. We grew up together and have been friends forever. We have been there to support one another through good times and bad. The thing is, we now have different lives. I am married, staying at home and raising a family. She is single and working in NYC. We don't really get to spend alot of time together for that reason. But after visiting with her, it makes me realize, now matter how different your worlds are, if a friend is a true friend, they will always be around : )
FOUR. This was the conclusion last night of my weekend....
Have a great day everyone......