Happy Hump day ladies! Hope your week has been great so far. Ours has been kind of BLAH. The weather here has been rainy. I mean really rainy…since Saturday. So rainy that you do not want to leave the house or get out of your pj's!!
With all the rain it reminded me of a picture that I took last week when the weather was beautiful. Everyday last week we had clear blue skies and temperatures in the 60's.
I drive the same way everyday when I take Christopher to school. Pass the same houses and see the same cars. Kind of like 'Groundhog Day'…LOL!
Well, I snapped this pic in the middle of the winter as I was driving…..
Here is the same street last Wednesday…..
It makes me so happy that Spring is finally here!!
Now…we just need the rain to stop so I can enjoy that view again!!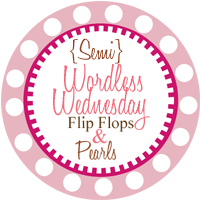 Have a great day….