Alas...it is Friday. I am not sure why I get so excited, seeing that I am home everyday anyway...LOL. I guess because the hubs is home and we can get to do 'family' things. Hopefully it doesn't rain this weekend and we will be out on the new boat. I also have something exciting to show all of you. I have been doing something crafty. Can't wait for you to see it. Check back on Monday. Anyway, there is a new linky party hosted by
Life of a Sippy Cup Mom
,
Adventures of Goober Grape and Monkey Man
, and
MannLand5
. Check these ladies out....there are good for a few laughs!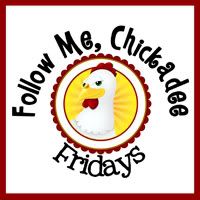 1. What is one food you could eat everyday?
Pizza...just not for breakfast!
2. Are you working in the career you thought you would be when you were 18?
I did work in the career I wanted before I had kids. I was a Director of Maketing for a Fortune 500 company. I love fashion and have always worked in the industry. I also knew I would take a break from work for awhile, but I will go back as soon as they go to school.
3. What is something that you wish you would have done when you were younger and you didn't?
I had plans to go sky diving in my early 20's and they were cancelled at the last minute. I don't think I would jump out of a plane now with two kids. Maybe someday when they are older.
4. What color are your kitchen walls?
Geez...I forget the exact name. It is a Benjamin Moore color. Kind of looks like golden mustard.
5. Do you remember what your very first favorite song was?
I have no idea. Probably a Madonna or a Michael Jackson song. Who the heck remembers back that far!!