Today is going to be bittersweet. Christopher has his Pre-K 'graduation.' I am so excited that he is going to be moving on to Kindergarten and starting this next phase of his life. New experiences, new friends and new beginnings are all just on the horizon. But I am sad as I see my first born child now becoming a real 'big boy.' Soon are going to be the days when he doesn't want me to kiss his boo-boo or hold his hand as we walk through Target. I am thankful that I still have one more kiddo to go through his early years of nursery school : )
This being the 'final' day of school, we thought it would be nice to give each of his classmates a little something on graduation day. Nothing too fancy, just a way to celebrate.
I have just recently started
Pinterest
and have had so much fun getting inspired. One of the things I most recently saw were
these
…
I thought they were perfect to make for all of the boys in Christopher's class. I used my handy Silhouette to cut out the shapes and we quickly threw a few together. I think they came out cute and it only cost me $1 for the package of pencils.
I knew I wanted to do something different for the girls. My bloggy bestie Allie did a really cute lollipop flower a few weeks ago.
I was going to attempt to do it….but I was limited on time. I took the same concept and did the quicker version…LOL! I saw these at Dollar Tree and knew it would be able to do use them to make a flower.
I cut up the Lei, grabbed a Tootsie Pop and some hot glue and came up with this little number. What little girl isn't going to like getting a flower from a cute boy??
I also made his teachers a few presents as well. Stop back on Monday to see what we did.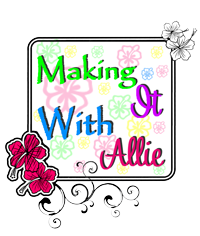 Have a great weekend!