TGIF!!! Hope everyone has a good week thus far and an even better weekend coming. Is anyone planning a romantic evening for Valentine's Day?? We are not. My NYC birthday last weekend was probably a V-Day present as well….LOL!
This week I was kind of a slacker with my phone pics. I think the days just seem to get away from me sometimes and what is on my 'to do' list doesn't always get done! I did manage to snap a few shots though...
Times Square at 8am on a Sunday morning as the sun rises..
And Christopher helping me bake my birthday cake...LOL! Of course he had to lick the bowl!
Let's get a look at what you all have been hiding on your phones!! Link up and show us what you got : )

I also wanted to share a little 'gift' I made for my bloggy BFF Allie. You have heard me talk about her a million times. Have you gone over and checked her out yet?? She is one of the craftiest ladies I know. Anywho, I wanted to show her a 'sign' of how much our friendship means. I know she love black and purple, so I thought she might like this…
I purchased a black picture frame and hot glued fabric around the glass. I also purchased wood letters that said 'Friends'….the letters were blue so I painted them black and added a little purple glitter paint. I hot glued the letters on along with some black butttons….and Voila…..a 'sign' of my friendship! Hope she enjoys it : )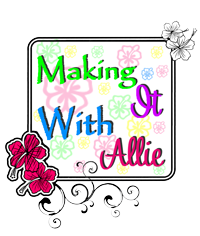 Happy Friday....