Good morning!! We are out the door early this morning but I couldn't resist a quick little post on something I made for someone special.
I don't think I have ever written about my neighbor Mary. Well, we call her the 'crazy cat lady.' She loves cats. I mean, she lives for cats. Not only does she have 6 herself, but she is part of a rescue team. Every single day, 2 times a day, she goes and feeds 30 stray and feral cats. She buys the food with her own money, spending hundreds of dollars a month.
Mary is very generous with my kids. She is also there if I need her to sit with the kids for a few minutes every now and then. So, when she came over asking for a donation a week ago, we happily gave her $50. Now, remind you, neither Chris or myself are animal people. But this is her passion and we love her.
She surprised me by coming over with a video she made the other day. I nearly fell off my chair. You can view it here. It is actually really funny. I helped her to upload it to YouTube. If you don't watch the video, she calls herself 'Peddling Granny' and she tries to 'exercise' her right to spay and neuter cats.
Well, today is her birthday so I wanted to get her a little something. I decided to use my Silhouette and make her this mug…
I also saw these notecards and thought they would make perfect 'thank you' notes that she could give to the people that donate to her cause.
I hope she likes her present…..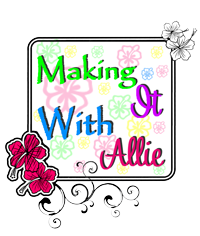 Have a great day!