TGIF bloggy buddies! Hope you all are having a great week and have all of your Easter preparations done and ready. I, on the other hand, do not have not accomplished much. I just went out last night to get the kiddos some candy (and ONE toy…this is not Christmas!) for their baskets. I have a some cooking and baking to do and I haven't even made my shopping list….LOL!
Instead…I was playing around last night with my Silhouette making some more mugs. I happened to be at the Dollar Tree and they had the plain white mugs…..so I picked up a few. I only have black vinyl…..so now I need to get some additional colors. My mugs could be so much nicer with a little color.
I made this one for my father in law for his birthday. My kids call him 'Grandpa Kitty' because the have a cat. My parents have a dog, so naturally they are Grandma and Grandpa Doggy…LOL.
These I made for my sister and her new 'fiance'. I saw them out in blogland somewhere and thought there were adorable (forgive me for not remembering where I saw them).
And while the Silhouette was going strong….I added this to my phone sleeve : )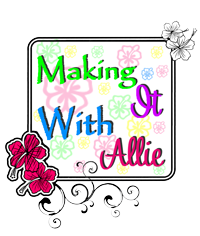 That's all for today folks!! Wishing you and your families a

very happy and healthy Easter!!