Yay…the weekend is finally here!! We just had another major snow storm this week and Christopher's Pre-K was closed Wednesday and Thursday. I am a gal that is always on the go. So try being stuck in the house with 2 feet of snow for 2 days with 2 kids…not as fun as you might think : ) I am looking forward to getting out of the house this weekend and maybe getting some retail therapy for those winter time blues.
Now, continuing on with the topic from yesterday, our trip to NYC. I thought I would share more pics for Phone Photo Friday....
Here is the view from the second floor of the M&M's store in Times Square. Who knew they could fill 3 floors of retail space with M&M's?? This is actually right where the ball drops on New Year's Eve. You would never want to be there when that happens though…it is pure mayhem!
Next….us sitting in Sbarro waiting for Chris to bring pizza. Note me in the reflection of the mirror….LOL! Anthony was trying to stand on the table and Christopher was making silly faces. My kids don't do well when they are hungry : )
And this was taken yesterday. I was shoveling a foot of snow while Christopher built a snowman. Poor Anthony was napping and missed all of the fun : )
So, grab the button and link up. We are waiting to see what fun photo's you have to share! Thanks again to
Shannon
for allowing me to co-host with her!
---
Now, a few more quick things to tell you….
First….my bloggy BFF
Allie
sent me this awesome heart wreath she made for me for Valentine's Day. I just love it. She also made me a beautiful magnetic Advent calendar. So, thanks Allie….you are amazing!!
And I made this cute little camera case the other night. The case that came with my camera is ugly and doesn't have strap. So I whipped up this one in no time….it is much more me : ) I am linking this up over at Allie's place.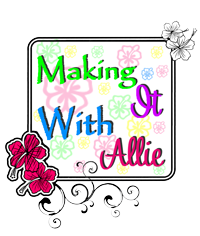 Lastly….today is the last day to enter my CSN stores giveaway. Do it now before it is too late!
Have a great weekend ladies….