I am in love with all of these type of signs…..
I just think they are so fun and actually quite inspiring! But I was thinking about it the other day and it appears that there is one "Keep Calm" phrase that seems to be missing. I decided I am 'patenting' the phrase and maybe I can make some big bucks….LOL!
I grabbed a plain white tank, fabric paint and I used my Silhouette vinyl to create a stencil. Here is what I came up with…..
Hot Tools rhinestones added a little 'bling' to it…LOL!
I love it…I may even make more in different colors. I just want to see if there is another stenciling option that will work well. Seems like using the vinyl from the Silhouette can become costly :)
I will be taking orders too…LOL!! So 'Keep Calm and Mom On'....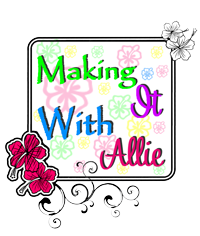 Happy Friday….