I am going to start off saying that I hope everyone is saying a little prayer this week for all of those who suffered loss during the horrific tragedy in Japan. I am still trying to comprehend the magnitude of what happened!! The whole thing is just unbelievable to me. With that said…..here are some of my random thoughts for today….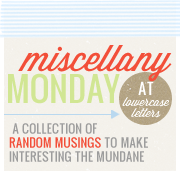 ONE.
Okay…I am still on the earthquake here. How does this happen?? I mean, I understand and I have watched the news, but it just seems so odd to me. The magnitude of what mother nature can do is just amazing. So amazing that it is probably the scariest thing in the world. That in the blink of an eye, all that we know can be destroyed. It makes me appreciate all I have a lot more and reminds me that we are just visiting on this planet called Earth. If anyone knows of any ways to help, please spread the word.
TWO.
On a much lighter note, I was at the mall yesterday and I am so excited for Spring to come. There are so many cute prints out that I am just dying to buy some new clothes. I love dresses and skirts in the Spring and Summer and I am thrilled that both are going to be big again this year. And have you seen all of the hot espadrilles?? I love them, although they are really not practical for a mom of 2 little ones…LOL!
THREE.
So, does it seem like bloggy land is rather quiet these days?? I feel like I am seeing less and less posts from a few of my favorite bloggers : ( I know we are all busy and have a lot going on. But blogging is what you want it to be. I know that I am not here to reach a million followers or to make millions of dollars. I truly enjoy meeting others and getting to know them. I love all of the talented people that are out there and it inspires me to want to learn and try new things. Once you feel like blogging has become a 'job' it is not fun anymore. But for those of you who need a break, remember you truly have people out there that care about you. And we don't need you to post everyday…..just fill us in once in a blue moon so we can see your cute kids and your creative crafts!!
Happy Monday!!