Hello bloggy buddies! Hope you all are having a good week so far. Just wanted to do a quick post to share a few of the projects I have been working on.
This weekend I have a baby shower on Saturday and a bridal shower on Sunday. Talk about an expensive weekend…LOL!
For the baby shower I was just going to buy something off of the registry. I went shopping and wasn't really too happy what I was finding. I ended up just coming home with a shopping cart cover!! So I decided to make a few things. I browsed Etsy for some ideas.
Here are a few of the things I have made so far.
A bow holder…
We do not know what the baby's name will be….so I could not do the 'letter' version of a bow holder. I saw this frame version and thought it was just as cute.
I also made a bib and burp cloth set. The front is a cute flannel fabric and the back is terrycloth. I just used a bib and burp cloth I had to trace the patterns.
I added a cute butterfly to the bib.
Next, I did the 'cupcakes' that are made out of rolled washclothes and onesies. I found washclothes that had a speckled edge….which made it look like sprinkles…LOL! I bought a bakery box to put them in, added a fake strawberry on top and finished it off by decorating the box.
Linking up with my girl Allie….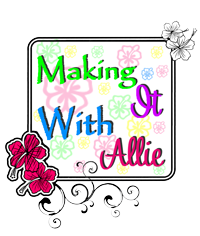 Stay tuned tomorrow for a few more projects and

Phone Photo Friday

! Have a great day!