Okay ladies...two more days until Thanksgiving. Are your homes starting to smell like pumpkin pie? Mine is not. I am so behind. I have been a slacker this year. I am usually much more prepared. But I know it will all get done. It always does : )
First off, I am so thankful to be guest posting over at my friend Allie's. She is amazing. I have a little Thanksgiving game that I am sharing with her readers. Stop by and check it out.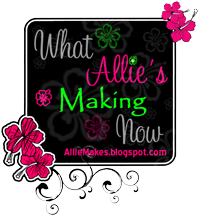 Today I am also linking up over at my friend
Shannon's
for Home Tour Tuesday. The theme today is 'two things around your house you are thankful for.'
The first thing I am thankful for is this....
Yes, it is a doorknob. A few months ago we were doing some painting around the house and making some minor upgrades. One of the things we changed were the interior room doors. Well, we did not have doorknobs on for a very long time. My hubby has finally started to replace them! I never realized how important a doorknob could be. We all know that as a mom we never have any time alone, even in the shower or the bathroom. Well, I have come to the conclusion, that I need a bathroom doorknob! I want to lock the door and have 5 minutes to myself. Now I am going to take that time since I have a doorknob that locks. Thank you Pella.
The second thing I am thankful for is this...
This is the rocker that I have used with both of my kids. It reminds me of all of the time I have spent, and still do spend, sitting with my boys on those late nights. The nights when they were sick or teething. Or just wanted their mama. I know that Anthony is getting bigger and I will probably not be spending as much time in this chair in the months to come. But I am thankful for the time and memories this chair has brought to our family. I will treasure them and keep them close to my heart forever. Thank you Babies R Us.
I am going to sneak in a few pictures of my kitchen since I missed posting it last week on Home Tour Tuesday. Remember, my husband remodeled it all by himself. It is not a big kitchen, but I love it.
Hope you all have a great day....