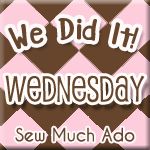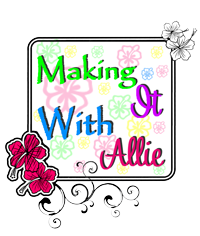 I saw these really cute aprons a few weeks back in the Lakeside Collection catalog. By the way, if you have never shopped with them before, they have some really cute things and they are quite inexpensive. Anyway, I was going to buy these just because I thought they were so 'mommy diva.' Then I thought about it and decided I was going to make them myself.
I head to JoAnn's and bought some fabric. Since these were my first one's, they are not perfect. I think I am going to make a few more and hopefully they get better as I go. I think they will make great Christmas gifts.
Here is my version....
I made the body of the apron black thinking it will hide any splatters that you might get on there. Then I wanted to add the shoe detail but it really wasn't showing up great on the black background. So I placed in on pink and then added a little decorative ribbon around it.
After making this one, I decided to try another one for my mother-in-law. My kids call her Grandma Kitty since she has 2 cats (they call my mom Grandma Doggy since she has a dog..LOL). Instead of adding a cute little shoe, I added a cat.
And here is my mother-in-law wearing her new apron...
I went back to JoAnn's to look for some more shoe appliques and they were all gone. I searched a million stores and found nothing. I resorted to ordering a few online. Now I can get started on some more aprons...LOL!
Who says you have to look like a Granny when you are cooking??? Now I might even want to cook...