The countdown is on folks. Only 3 more days until Thanksgiving and then the next month and a half is going to fly by : ) I am sure we are all going to be busy this week, but not too busy for some randomness, yes??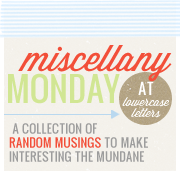 ONE.
I am sitting here watching the AMA's (yes, I am writing this Sunday night). I have said it before that I really don't listen to the radio much anymore. Kids happened. But watching this makes me just want to crank up the tunes. A few things. I love Bon Jovi. No matter how old he gets, I still think he is awesome. My son Anthony totally has Justin Beiber hair. I really can't see how Fergie is married to Josh. Just seems like they are total opposites. And Pink looks so cute preggers. She has a little baby bump and I was happy that she wasn't wearing stillettos!
TWO.
Speaking of preggers, I went to a baby shower for my hubby's cousin over the weekend. She is having a girl and I swear being around all of the cute little clothes makes me want a daughter. But then I come back to reality and I think I am happy with two boys! I will say, they gave out gift bags with lots of little goodies. This was one of them....
It was a Kiwi Berry Yankee candle with the sonogram picture on the front. I have never seen anything like that before. It smelled great and I thought it was such a unique idea. Oh, by the way, I was the official hat maker. Do other states do this or is it a cheesy NY thing? I thought it came out pretty darn cute though.....
THREE. Are you a breast woman? I mean, do you cook a whole turkey on Thanksgiving or only the breast? My mother in law always has to tell me that 'no one likes dark meat' and that I shouldn't make a whole turkey. But for me, I need to see a Tom the Turkey. It wouldn't be Thanksgiving without him : )
FOUR.
I have had acrylic on my nails for a while now. No matter how hard I try, they just don't seem to ever grown nicely. So, tonight, I took it all off and I think I am going to go to the nail salon tomorrow and try the new gel laquer polish. It is supposed to be great. I guess you leave it on for 2 weeks and then re-do it. But I heard your nail polish doesn't chip and it will protect your nails. So, I will let you know how it goes.
Anywho...have a great Monday : )